Overview
Achilles tendinitis (tendonitis) or Achilles tendon inflammation occurs when the Achilles tendon becomes inflamed, as a result, of the Achilles tendon being put under too much strain. The Achilles tendon joins the calf muscles to the heel bone, and is found at the back of a person's lower leg. It is the largest tendon in the body and can endure great force, but is still susceptible to injury. Achilles tendinitis is usually the result of strenuous, high impact exercise, such as running. If ignored, Achilles tendinitis can lead to the tendon tearing or rupturing, and therefore it is important to seek the necessary treatment. Sometimes, treatment can be as simple as getting rest or changing an exercise routine. However, in more severe cases, surgery may be required.
Causes
Achilles tendinitis can be caused by any activity that puts stress on your Achilles tendon. Tendinitis can develop if you run or jump more than usual or exercise on a hard surface. Tendinitis can be caused by shoes that do not fit or support your foot and ankle. Tight tendons and muscles, You may have tight hamstring and calf muscles in your upper and lower leg. Your tendons also become stiffer and easier to injure as you get older. Arthritis, Bony growths caused by arthritis can irritate the Achilles tendon, especially around your heel.
Symptoms
People with achilles tendinitis experience mild aching on the back of the leg close to the heel after increased activity. Stiffness in the back of the ankle when you first wake up in the morning, which subsides after mild activity. In some cases, the area may have swelling, thickening or be warm to the touch. Tenderness to touch along the tendon in the back of the ankle. Pain when the tendon is stretched (i.e. when you lift your foot/toes up).
Diagnosis
The diagnosis is made via discussion with your doctor and physical examination. Typically, imaging studies are not needed to make the diagnosis. However, in some cases, an ultrasound is useful in looking for evidence of degenerative changes in the tendon and to rule out tendon rupture. An MRI can be used for similar purposes, as well. Your physician will determine whether or not further studies are necessary.
Nonsurgical Treatment
Ask your Pharmacist for advice. 1) Your Pharmacy stocks a range of cold packs which may be applied to the area to decrease inflammation. 2) Ask your Pharmacist about a temporary heel raise or pad which can be inserted into footwear to decrease the force absorbed by the tendon when the feet land heavily on the ground. 3) Gently massaging a heat-producing liniment into the calf can help to relieve tension in the muscle which may relieve the symptoms of Achilles Tendinitis. Ask your Pharmacist to recommend the most appropriate type. 4) Gels, sprays or creams which help to reduce inflammation are available and may be applied to the injured area. Ask your Pharmacist for advice. 5) Your Pharmacist can advise you on analgesic, anti-inflammatory medications such as Aspirin which may be of assistance. Aspirin should be avoided in children under the age of 12 and those aged 12 to 15 who have a fever. 6) Strapping the ankle can help restrict movement and minimise further injury. Your Pharmacist stocks a range of athletic strapping tape and ankle guards which may assist your injury.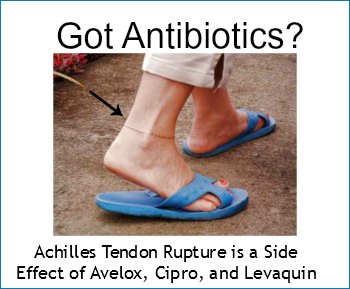 Surgical Treatment
There are three common procedures that doctor preform in order help heal the tendinitis depending on the location of the tendinitis and amount of damage to the tendon, including: Gastrocnemius recession - With this surgery doctors lengthen the calf muscles because the tight muscles increases stress on the Achilles tendon. The procedure is typically done on people who have difficulty flexing their feet even with constant stretching. Debridement and Repair - When there is less than 50% damage in the tendon, it is possible for doctors to remove the injured parts and repair the healthy portions. This surgery is most done for patients who are suffering from bone spurs or arthritis. To repair the tendon doctors may use metal or plastic anchors to help hold the Achilles tendon in place. Patients have to wear a boot or cast for 2 weeks or more, depending and the damage done to the tendon. Debridement with Tendon Transfer - When there is more the 50% damage done to the Achilles tendon, and Achilles tendon transfer is preformed because the remain healthy tissue is not strong enough. The tendon that helps the big toe move is attached to give added strength to the damaged Achilles. After surgery, most patients don?t notice any difference when they walk or run.
Prevention
So what are some of the things you can do to help prevent Achilles Tendinitis? Warm Up properly: A good warm up is essential in getting the body ready for any activity. A well structured warm up will prepare your heart, lungs, muscles, joints and your mind for strenuous activity. Balancing Exercises, Any activity that challenges your ability to balance, and keep your balance, will help what's called proprioception, your body's ability to know where its limbs are at any given time. Plyometric Training, Plyometric drills include jumping, skipping, bounding, and hopping type activities. These explosive types of exercises help to condition and prepare the muscles, tendons and ligaments in the lower leg and ankle joint. Footwear, Be aware of the importance of good footwear. A good pair of shoes will help to keep your ankles stable, provide adequate cushioning, and support your foot and lower leg during the running or walking motion. Cool Down properly, Just as important as warming up, a proper cool down will not only help speed recovery, but gives your body time to make the transition from exercise to rest. Rest, as most cases of Achilles tendinitis are caused by overuse, rest is probably the single biggest factor in preventing Achilles injury. Avoid over training, get plenty of rest; and prevent Achilles tendinitis.