Overview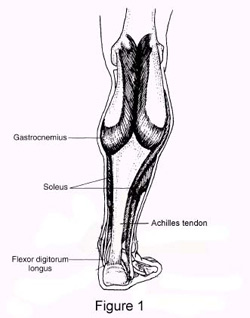 Achilles Tendonitis or achilles tendinopathy which is probably a more accurate term is an overuse injury causing pain, inflammation and or degeneration of the thick achilles tendon at the back of the ankle. The term achilles tendinopathy is probably a better term to describe the range of conditions that can cause achilles tendon pain. Achilles tendonitis can be either acute or chronic. Acute achilles tendonitis is usually more painful and of recent onset. Chronic achilles tendonitis will have come on gradually and over weeks, not necessarily preventing activity.
Causes
The two most common causes of Achilles tendonitis are Lack of flexibility and Overpronation. Other factors associated with Achilles tendonitis are recent changes in footwear, and changes in exercise training schedules. Often long distance runners will have symptoms of Achilles tendonitis after increasing their mileage or increasing the amount of hill training they are doing. As people age, tendons, like other tissues in the body, become less flexible, more rigid, and more susceptible to injury. Therefore, middle-age recreational athletes are most susceptible to Achilles tendonitis.
Symptoms
The Achilles tendon is a strong muscle and is not usually damaged by one specific injury. Tendinitis develops from repetitive stress, sudden increase or intensity of exercise activity, tight calf muscles, or a bone spur that rubs against the tendon. Common signs and symptoms of Achilles Tendinitis include, gradual onset of pain at the back of the ankle which may develop in several days up to several months to become bothersome. Heel pain during physical activities which may diminish after warming up in early stages, or become a constant problem if the problem becomes chronic. Stiffness at the back of the ankle in the morning. During inactivity, pain eases. Swelling or thickening of the Achilles tendon. Painful sensation if the Achilles tendon is palpated. If a pop is heard suddenly, then there is an increased chance that the Achilles tendon has been torn and immediate medical attention is needed.
Diagnosis
Confirming Achilles tendonitis may involve imaging tests. X-rays provide images of the bones of the foot and leg. Magnetic resonance imaging (MRI) is useful for detecting ruptures and degeneration of tissue. Ultrasound shows tendon movement, related damage, and inflammation.
Nonsurgical Treatment
Treatment of Achilles tendonitis begins with resting the tendon to allow the inflammation to settle down. In more serious situations, adequate rest may require crutches or immobilization of the ankle. Learn more about different treatments for Achilles tendonitis, including ice, medications, injections, and surgery.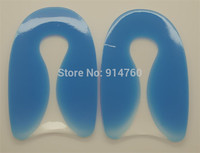 Surgical Treatment
Surgery is considered when non-operative measures fail. Patient compliance and postoperative management is an important aspect of the operative management to prevent ankle stiffness or recurrence of the symptoms. Surgery usually requires a removal of the damaged tissue (debridement) and meticulous repair of the tendon. Post-operative immobilization is required, followed by gradual range of motion and strengthening exercises start. It may require 6 months for the full recovery. Some known complication are recurrence, stiffness of the ankle and deep vein thrombosis.
Prevention
Appropriately warm up and stretch before practice or competition. Allow time for adequate rest and recovery between practices and competition. Maintain appropriate conditioning, Ankle and leg flexibility, Muscle strength and endurance, Cardiovascular fitness. Use proper technique. To help prevent recurrence, taping, protective strapping, or an adhesive bandage may be recommended for several weeks after healing is complete.